Transkoder电影母版制作

Powerful dedicated 2K/4K transcoding application automates fast, high-quality digital file conversion at the highest performance for studios and VFX facilities involved in motion picture and high-end TV production.
Transkoder is based on Colorfront's award winning On-set Dailies architecture and uses cost-effective, commodity hardware, to deliver faster-than-real-time processing to transcode, decode, convert, wrap and process files to various high-end file formats.
Colorfront Transkoder is the ultimate tool for DCP and IMF mastering, including: the industy's highest performance JPEG2000 encoding and decoding, 32-bit floating point processing on multiple GPUs, MXF wrapping, accelerated checksums and AES encryption and decryption, IMF/IMP and DCI/DCP package authoring, editing, transwrapping.
Transkoder 2016 adds features such as dual 4K outputs for simultaneous HDR and SDR mastering, Dolby Atmos audio and Dolby Vision encoding, automatic calculation of MaxFALL / MaxCLL values for SMPTE ST 2086:2014 HDR metadata, Civolution forensic watermarking, audio level meter and vectorscope.
Advanced DCP/IMF mastering features include SMPTE TT, closed caption and subtitle support, including keyframe animated PNG and text based subtitles, bitrate and PSNR analysis, two pass encoding with PSNR and bitrate targeting, package validation with logging and reporting and international language support.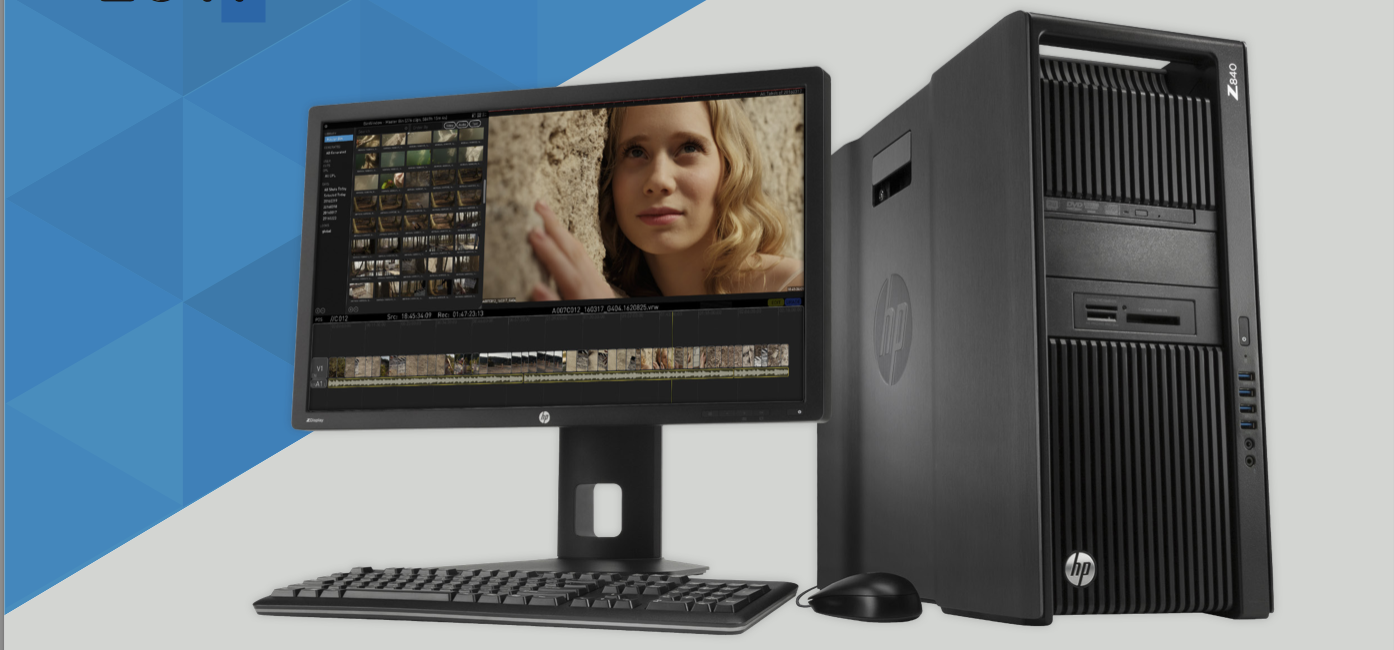 Key  Feature
DCP, IMF & AS-11 DPP
Industry-leading IMF, DCP, AS-11 DPP mastering, authoring, validation, and QC tool
PERFORMANCE
4K DCP/UHD IMF and HEVC encoding at 100+ FPS
RAW SUPPORT
Highest quality RAW deBayering from any camera including ALEXA65, Varicam 35, Red Weapon 8K
COLORFRONT ENGINE
32-bits per channel managed look pipeline built on ACES 1.0
WATERMARKING
NexGuard forensic watermarking from Civolution with extreme performance even in 4K
HIGH DYNAMIC RANGE
Dolby Vision, HDR10 and HLG 1.2 support with industry leading HDR mastering tools
DOLBY ATMOS
Transkoder is certified to create DCPs with Dolby Atmos audio
DUAL UHD/4K OUTPUT
2x simultaneous real-time 4K video outputs for concurrent HDR / SDR mastering
• PC, MAC AND CLOUD PLATFORMS
Running on off-the-shelf workstation, no obsolescence-prone, proprietary hardware
TECHNICAL SPECIFICATIONS
ULTRA HIGH PERFORMANCE AND OPEN ARCHITECTURE
Native 64-bit application
Real-time 4K60P playback of most RAW camera formats 32 bits per channel, floating point image processing Python scripting for flexible customization
Watch folders and full featured REST API
Automatic QC tools and PDF report generation
SMPTE ST 2086:2014 Dynamic metadata support
DCP AND IMF MASTERING
InterOP and SMPTE packages Encryption and KDM generation Supplemental DCPs / Transwrapping Validation tools with reporting Stereoscopic 3D support
High Frame-rate support
PNG/timed text animated subtitles Dolby Atmos and D-BOX support
Insert Editing for IMF / DCP / AS-11 MXF Bitrate and PSNR analysis tools
IMF presets for major studios
Dolby Vision metadata support
App2E+ IMF with HDR support Automatic trans-wrapping engine
IMSC1 rendering and conversion Integrated Photon validation
COLOR CORRECTION AND IMAGE PROCESSING
Full ACES 1.0 workflow support with IDT, RRT, ODT ASC-CDL import / export in CMX EDL, ASC CCC
1D and 3D LUTs in .cube and .3dl formats
Resizing and anamorphic squeeze
UltraScaler – high quality resize engine for HD to UHD scaling
DVE – reposition, resize, rotation, flip & flop
Burn-in – text burn-in of multiple metadata including KK, TC, user text, watermark, logo, and spolier, letterboxing
Advanced monitor calibration including probe support
High Dynamic range expansion
Advanced Look Design tools
SUPPORTED FORMATS
SOURCE MEDIA & CAMERA FORMATS
Uncompressed media (DPX, TIFF)
OpenEXR uncompressed 16bit format support
Sony F65RAW/F55RAW/F5RAW, XAVC 4K
Canon C500 RAW, 4K XF-AVC INTRA
Panasonic Varicam 35 AVC-Intra and VRAW
Alexa ARRIRAW, including Mini, MXF (RAW), SXT and ALEXA65 RAW ProRes 422 and 4444, including XQ
Phantom, SI2K, Aaton, Indicam etc.
Blackmagic Cinema Cameras, Cinema DNG
Red (R3D) support with GPU deBayer including 8K Weapon Panasonic Varicam 35, AVC-Intra 422,444,LT (4K, 2K, HD) and VRAW XDCAM
JPEG2000 MXF and J2K/J2C
DSLR RAW (CR2, NEF, ARW)
Various H264 formats
YUV 422 uncompressed AVI
SONY XAVC 4K and SRFile SSTP encoding and playback
ENCODING FORMATS
High Efficiency Video Codec (HEVC)
VFX export in DPX and OpenEXR format with per-frame metadata Digital Cinema Package (DCP) with subtitles, CC, encryption Interoperable Mastering Format (IMF)
3:2 pull-down for Quicktime ProRes deliverables
AS-11 DPP MXF, AS-02, Dolby Vision MXF
Apple ProRes (444, 422, Lt, Proxt, HQ) PCM / AC3 audio
Avid DNxHR and DNxHD MXF and DNxHD QuickTime files, SD codecs MPEG4 H.264 for broadcast and web delivery including 10-bit / x264 MPEG2 for authored DVDs, chaptered Blu-ray, etc.
MPEG TS H.264 10bit at various bitrates with AC3 audio
XDCAM
DPX, TIFF, OpenEXR, JPG2000, JPG
WAV broadcast wave audio files, stereo and multi-channel
TRANSKODER PLATFORM
Windows 10 Operating System and OS X 10
Supermicro, HP Z840 or Mac Pro workstation
AJA Corvid 88, Kona 4 and Io4K video I/O
Also available running on Google Cloud Platform and Amazon AWS EC2.
TRANSKODER WORKFLOW
de-Bayer & de-Mosaic, format, resize, aspect ratio, crop, LUTs and color space conversion, watermark, subtitle and encode processing
EDL and Final Cut XML conform
JPEG2000 (IMF and DCP) MXF wrapping
Composition Playlist and Output Profile List XML (showing resolution, bitrate, format) to define jobs and deliverables
uncompressed audio and subtitling
watch folder
scriptable command line interface
web service based SOAP/REST API