电影DI调色系统
Baselight One
A complete grading and finishing solution combining powerful fully-featured Baselight software with  dedicated high-performance hardware.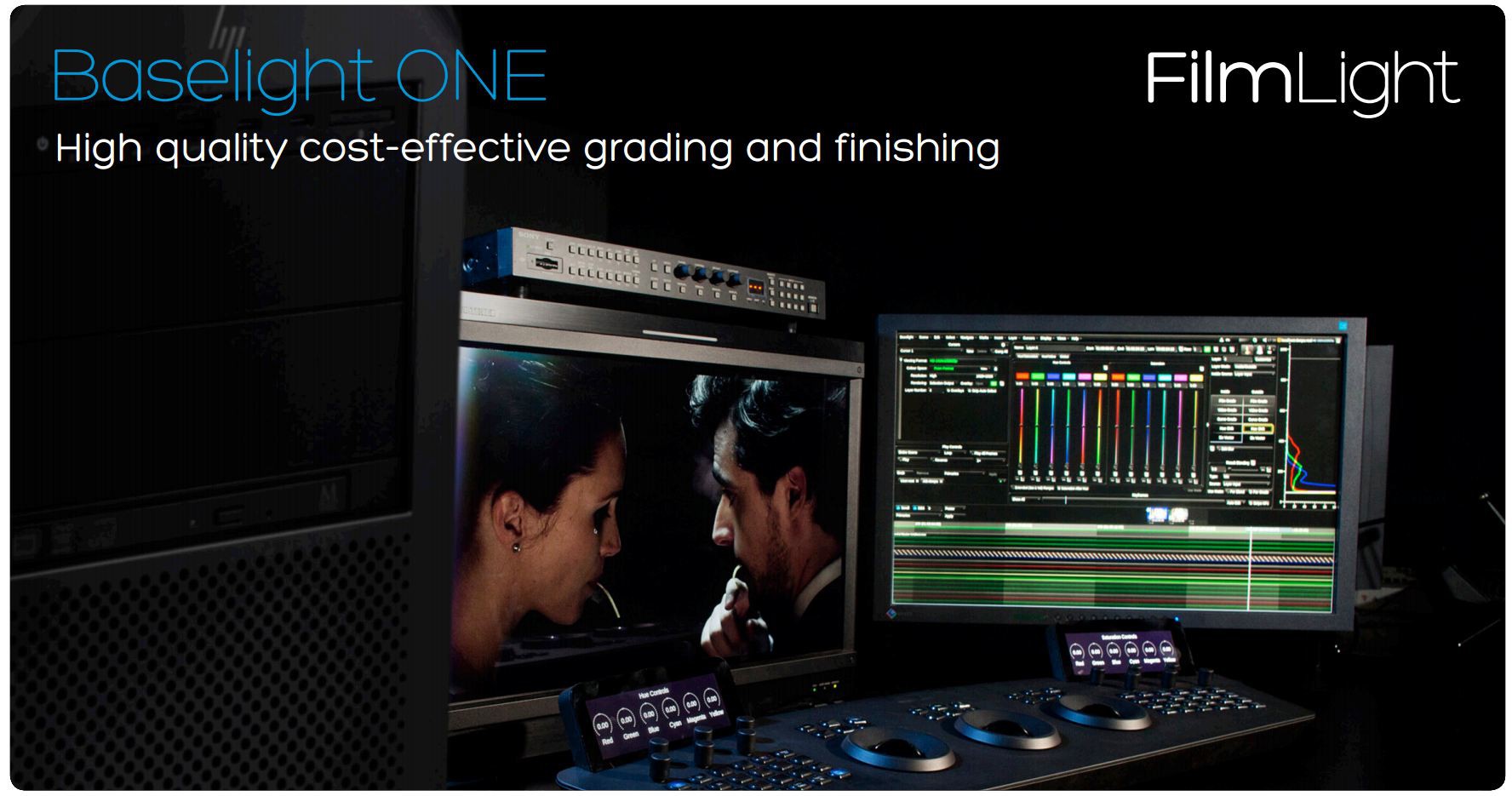 High quality, cost-effective grading and finishing
Baselight ONE is a complete system providing a cost-effective solution for today's grading and finishing requirements. It is based on a specifically-configured HP workstation and incorporates the same extensive software features found on the higher end Baselight systems.
The tower system is quiet enough to run deskside and comes in a diskless version with a high-performance 3.22TB or 6.4TB NVMe SSD internal cache, which you can attach to your own or FilmLight-supplied centralised storage – such as FLUX Store, our high-speed media server. It is also available with options for 24TB of internal RAID 5 storage or up to 144TB of external, high-speed RAID 60 storage.
For a full list of storage options, see the Baselight ONE datasheet.
Baselight ONE is designed to work perfectly with our world-renowned Slate, Blackboard Classic or Blackboard 2 control surfaces, which all combine style and performance with maximum control and ease of use. Built-in support is also provided for other control panels including Avid Artist Color and the Tangent Wave and Element panels.
Baselight Two
Highest quality grading and finishing with ultimate  control and flexibility.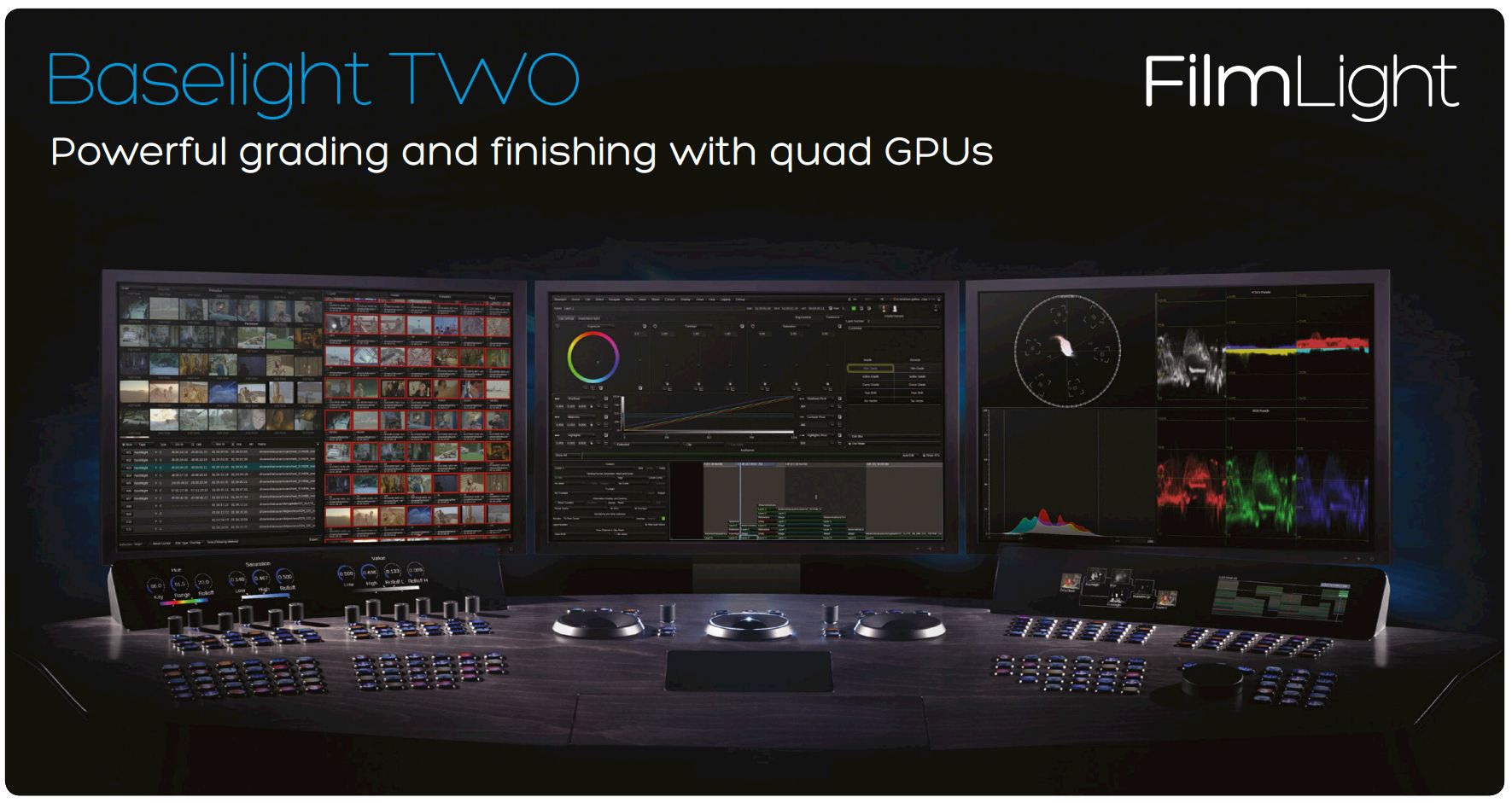 Highest quality grading and finishing with ultimate control and flexibility
Baselight TWO is a powerful multi-role system with four GPUs, making it more than able to handle a very wide range of grading and finishing projects across the entire gamut of motion-picture post-production.
It is supplied with either a 80TB or 160TB RAID 60 internal disk system, made up of two sets of 12 drives that are each cache-protected RAID 6. Powerful hardware and highly optimised software allow you to work directly from native 'raw' camera footage by removing the need to transcode input media, and an advanced caching system enables you to work in real-time without having to use lower resolution proxies.
The system supports up to three GUI monitors, and is supplied with the Blackboard 2 control surface and a dedicated, suite-side control PC.
Baselight  X
Exceptional power and performance for the most demanding projects, whether 120fps stereo 4K, 8K UHD or custom display formats.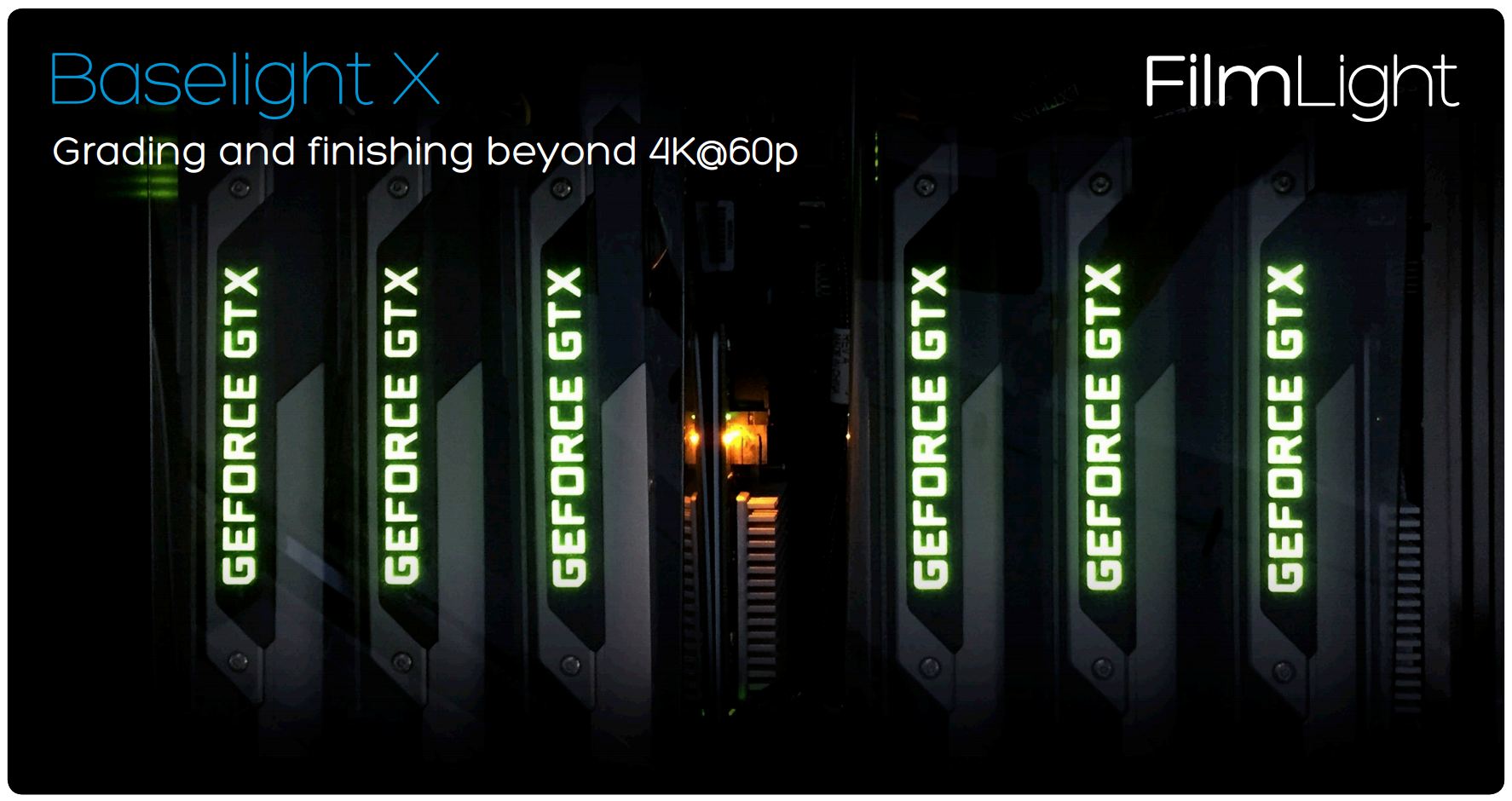 Grading and finishing up to 8K
Baselight X has been designed with exceptional power and performance for the most demanding projects, whether 120fps stereo 4K, 8K UHD or custom display formats. The system provides real-time playback and processing, even for many grading layers with complex grades and effects and multiple matte channels. The system also incorporates a large, ultra high-speed storage system that connects directly to the internal image processing components.
End-to-end 4K HFR stereo & 8K 60P
As the demand for higher resolutions and quality increases, the architecture of Baselight X rises to the challenge to work at the maximum resolution through every stage in the process – from the original source material to the final deliverables.
The Quad 12G-SDI display outputs support 8K or even 3D 4K stereo at 120P (a system frame rate of 240fps@4K) for the ultimate, immersive stereo 3D experience.
Multiple layers with multiple mattes
Complex, effects-heavy DI jobs and stereo 3D animation often require multiple external matte sequences in addition to multiple image tracks. The ultra-high bandwidth of the integrated four-channel RAID 60 storage system combined with six processing GPUs – and a separate, dedicated GPU for UI and scopes – enables Baselight X to play back multiple uncompressed streams such as DPX and OpenEXR sequences as well as native 'raw' formats such as ARRIRAW, Sony and RED. The grading and effects mattes can be extracted from separate files or from additional channels contained in the main image.
Intelligent storage
Baselight X comes with its own dedicated high-bandwidth 160TB or 320TB internal disk system capable of delivering over 5 Gigabyte per second of read or write performance from a standard XFS filesystem. The storage is made up of four sets of 12 drives each with its own dedicated RAID controller, which are all cache-protected RAID 6.
Baselight 系统工作流程